Transparency is part of leadership, according to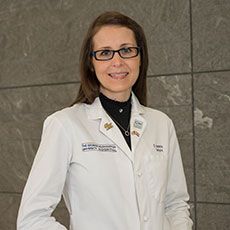 . "Being honest about our own struggles can free others to do the same," said the George Washington University School of Medicine and Health Sciences surgery resident. "I think there is a temptation to either believe [certain] issues are not worthy of discussion or that they are personal struggles."
In her article "Teaching and Learning Moments," published in the January 2019 edition of Academic Medicine, Hendrix shares a situation she has had a lot of experience with: learning to treat patients with compassion, rather than as a list of tasks to be completed.
"I think that exhaustion, discouragement, and a struggle to retain compassion is a shared condition among those in the field of medicine," she said. "Indeed, I would say, it is a struggle for anyone charged with caring for people in any capacity."
According to Hendrix, until the medical community sees these struggles as worthy of transparent discourse among physicians, the value of the journey toward excellence in holistic patient care will remain unclear.
"We as medical professionals seem quite comfortable discussing barriers to excellent treatment of patients' physical ailments. … We rightfully praise the practice of evidence-based medicine," said Hendrix. "In my experience, we are less adept at discussing the aspects of patient care that tend to the spiritual, emotional, or psychological."
Read "Teaching and Learning Moments" in Academic Medicine at journals.lww.com/academicmedicine/Fulltext/2019/01000/Resurrecting_Compassion.19.aspx.