Announcements
July 8, 2021
During 2020, when recruitment for surgical residencies largely moved online, material targeting underrepresented in medicine groups did not rise to meet the need, according to a recent study by a team from the George Washington University School of Medicine and Health Sciences.
January 24, 2019
Surgery resident Cheralyn Hendrix, MD, authored an essay in the January 2019 edition of Academic Medicine.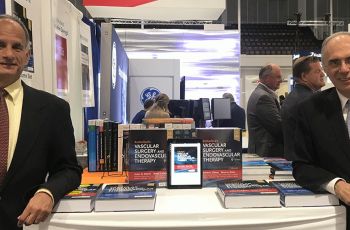 August 21, 2018
Anton Sidawy, MD, MPH, FACS, Lewis B. Saltz Chair and Professor of Surgery, served as editor of the definitive reference for the diagnosis and treatment of circulatory diseases, Rutherford's Vascular Surgery and Endovascular Therapy, 9th Edition.